PROJECTOR MOUNTING SERVICES
Choose between our two projector mounting services. We offer a simple installation or an upgraded installation for a more finished look.
BRONZE PROJECTOR
MOUNTING SERVICE
GOLD PROJECTOR
MOUNTING SERVICE
All our products and services come with a two year warranty.
We offer different Projector mounting services depending on 3 things:
Do you have power where needed?
In order for us to complete your system you need to have power where you are mounting your projector. If you do not have an outlet where needed we are able to run one from an existing outlet close by. This is included in the gold package or can be a separate fee. 
Do you need a mount provided?
At Snappymount, we will install your owner furnished equipment (i.e. Projector, Projector mount, etc.) as long as you have the appropriate materials needed to complete the job. If you do not have the required materials, you can purchase our gold packages, or you can purchase the proper equipment from our technicians when they arrive to your home.
Would you like to hide your connection wires behind drywall?
Hiding wires and cables behind drywall will leave your entertainment system looking flawless. Snappymount will need to cut your drywall in order to run the wires through it. To complete the finished look, you will need to hire someone to patch and paint or you can do it yourself.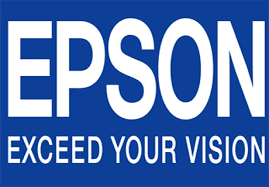 "As the #1-selling projector manufacturer worldwide, Epson's projectors and displays .."
WHAT LEVEL OF BRIGHTNESS IS NEEDED WHEN PURCHASING A PROJECTOR?
When shopping for a projector and wondering what level of brightness you need, brighter isn't always the best option. Say you're planning on using a dark room, 1,000 to 1,200 lumens can give you a nice large bright image while 2,000 lumens may be too over baring on brightness. Say your area of use is well lit, 2,000 to 3,000 is the perfect range and even higher for larger rooms.
Point being there are many factors that the level of brightness depends on such as the amount of ambient light, the size of the image, and even the material in the screen you're using.